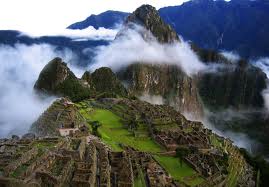 Join Savita for a journey of a lifetime to one of the most fascinating destinations on the planet–Peru's Sacred Valley.
Experience how therapeutic asanas, based on the principles of Svaroopa Restorative Yoga, can naturally restore and build physical strength.  Learn how proper alignment can facilitate easier and more energized walking and hiking.  Explore how specific yogic breathing practices can enhance stamina and endurance.  Plus experience the power of meditation and how it can widen your field of perception and deepen your appreciation for the mystery of life.   Take your yoga practice to new heights while discovering the beauty and richness of Inca culture through its modern day people and ancient ruins including the incomparable Machu Picchu.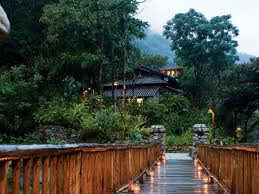 Highlands of Peru – Sacred Valley
September  19-27, 2013
Pricing:  $2595 ($2895 after Aug 1st, 2013) Prices are per person and based on double occupancy.  Single Room is a $600 supplement.
Price includes:  Yoga and meditation with Savita, 8 nights accommodation, all cultural activities and tours, private tour guide and entrance fees, most meals, all taxes.
Not included International and Domestic Airfare, some meals, gratuities.
Optional Inca Trail Hike: September 19-29, 2013
Pricing:  $400 per person
Price includes: personal cook (all nutritious meals), porters (to carry 8kg personal duffel bag) camping equipment, English speaking guide, fully equipped First Aid Kit.
Not included: gratuities
Outline of Activities:
Day 1— Cusco, reception at airport for a ride with English-speaking operation's guide to Retreat Center.  Retreat Center to settle in and adjust to altitude (9000 ft elevation).  Afternoon Inca Trail Orientation meeting (for those taking 4-day Inca trail trip). " Welcome to Sacred Valley" with gentle yoga practice. (B,L,D)
Day 2— Sacred Valley Retreat Center, yoga & meditation with Savita, exploring local temple and surroundings.  Evening open fire ceremony with local Shaman and talk about the Inca Spiritual world. (B,L,D)
Day 3 — Sacred Valley Retreat Center, yoga & meditation with Savita, afternoon visit to Pisac Indian market plus by vehicle to Pisac Ruins. (B,L,D)
Day 4 & 5 — Sacred Valley Retreat Center, yoga & meditation with Savita, afternoon visit of picturesque Andean village of Urubamba, explore local markets, plus optional visit of local Andean community and school.  Evening:  Ancient Sounds Healing Ceremony with Andean musicians. (B,L,D)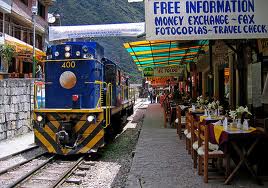 This is where Group A and Group B (those who hike Inca trail) will split up.
Day 6 (Group A) — short Inca Trail hike of 6 hrs with guide (optional) or Train to Machu Picchu, transfer to Ollantaytambo train station for hikers or guided tour of Ollantaytambo Fortress.  Afternoon Vistadome train to Aguas Calientes.  Overnight at El Mapi hotel.  (B,L,D)
Day 7 (Group A) — early morning sunrise visit to Machu Picchu, buffet lunch at Sanctuary Lodge next to Machu Picchu, afternoon time on your own to leisurely explore.  Late afternoon train back to Ollantaytambo and transfer to Sacred Valley Retreat Center, overnight stay at Retreat Center. (B,L,D)
Day 8 (Group A)– Cusco, morning tour to local ruin sites including the Sacsayhuaman fortress, amphitheater of Qenko, water shrine of Tambo Machay, lunch in Cusco, afternoon free to sightsee.  Evening: farewell dinner, overnight hotel in Cusco. (B,L,D)
Day 9 (Group A) –Cusco/Lima, morning free, afternoon transfer for flight to Lima. (B)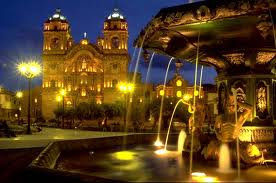 Day 6 (Group B) — INCA TRAIL:  Trek Day 1: (total miles, 7.8) Cusco, km 82 – Huayllabamba, pick up by guide with bus transfer to km 82, start of Classic Inca Trail with South Wild Inca Trail team.  Easy walking along Vilcanota river to Patallacta archaeological site.  Afternoon ascent to first camp site at Huayllabamaba. (B,L,D)
Day 7 (Group B) — Trek Day 2: (total miles, 5.1) after breakfast at about 7am, hike 5.5 hours to our lunch spot,  start of steep ascent (climbing nearly 4000ft to cross the Warmiwanusca Mountain Pass at 4,200m (13,900 ft) of elevation.  The trail follows the River Llullucha. This pass presents the highest elevation on the Inca Trail.  Amazing panoramic views descent to lunch spot in Vizcachayoc.  Late afternoon arrive at second camp site Pacaymayo at 3,500m (11,500 ft). (B,L,D)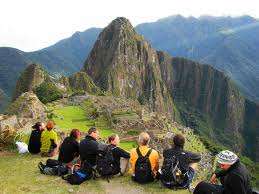 Day 8 (Group B) — Trek Day 3: (total miles, 4.5) after breakfast we start second largest ascent which reaches 3,900m (12,900 ft). Just after that high point, guided visit to the Runkurakay archaeological site and to the Inca citadel of Sayacmarca at 3,580 m (11,742 ft).  Lunch at Chaqquicocha.  Afternoon walk towards Phuya Patamarka ("Town in the Clouds").  After brief rest descend through the cloud forest past orchids and bromeliads to Winay Huayna ("Always Young").  Special tour of this spectacular scenic site.  Overnight camp at Phuyupatamarca (3640m or 11930 ft) or continue downhill to Winay Huayna. This will be up to discretion of tour leader.  (B,L,D)
Day 9 (Group B) — Trek Day 4:  (total miles, 6.9) After breakfast hiking through cloud forest towards Inti Punku (the Sun Gate), known as the Gateway to Machu Picchu.  From Inti Punku spectacular view over the Inca Citadel of Machu Picchu, a panoramic vista never to be forgotten.  This day is mostly downhill along steep stone steps. Machu Picchu (2400m or 7875 ft) lies significantly below, so we walk down to the archeological site itself and enjoy a full guided tour of the complex and monuments.  Lunch will be served at the restaurant of the Sanctuary Lodge.   Free time to explore the Citadel and then meet up to ride a bus down to Aguas Calientes.  Dinner at a local restaurant in Aguas Calientes.  Overnight stay at hotel in Aguas Calientes. (B,L,D)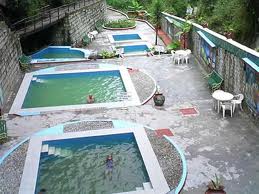 Day 10 (Group B) — Morning train service to Ollantatambo.  Tour to local ruins surrounding Cusco including the Sacsayhuaman fortress, plus visit of amphitheater of Qenko and its underground stone altar.  Lunch in Cusco restaurant.  Afternoon free to sightsee.  Farewell dinner/Andean Show at Tunupa Restaurant.  Overnight hotel in Cusco (B,L,D)
Day 11 (Group B) — Cusco/Lima:  morning free, afternoon transfer for flight to Lima. (B)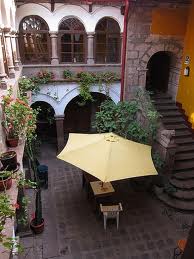 To register: info@internationalyoga.com — 415-250-0712 — www.internationalyoga.com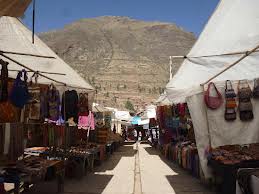 Please note that we have added a THIRD hiking option, which will include 2 nights in a tent and is ideal for those who prefer to travel on the "path less traveled":