Big Island of Hawaii, December 5-10, 2021
An invitation to a very special 5-day immersion into the bliss of your own true nature and that of the gentle Hawaiian mana (spirit). Explore the deeper practices of yoga including pranayama (breathwork), supported therapeutic asanas (postures), guided meditations, yoga philosophy over High Tea, a guided all day outing to discover the breathtaking beauty of Hilo and it's magical tropical sanctuaries…and more. Discover how 'mindful' Island living enhances our capacity to deeply enjoy the present moment, find true inner peace and thus feel more nourished by the experience of life itself.
Enjoy luxurious accommodations and unique state of the art eco-features including a saltwater pool, on-site sustainable organic farming and meals, an elegant and holistic spa, sparkling garden pools and a magical beach in walking distance. North Kohala on the north shore of the Big Island of Hawaii is a land of unique and breathtaking beauty — a place where stepping back in time and into the Sacred of the ancient Hawaiian culture is natural!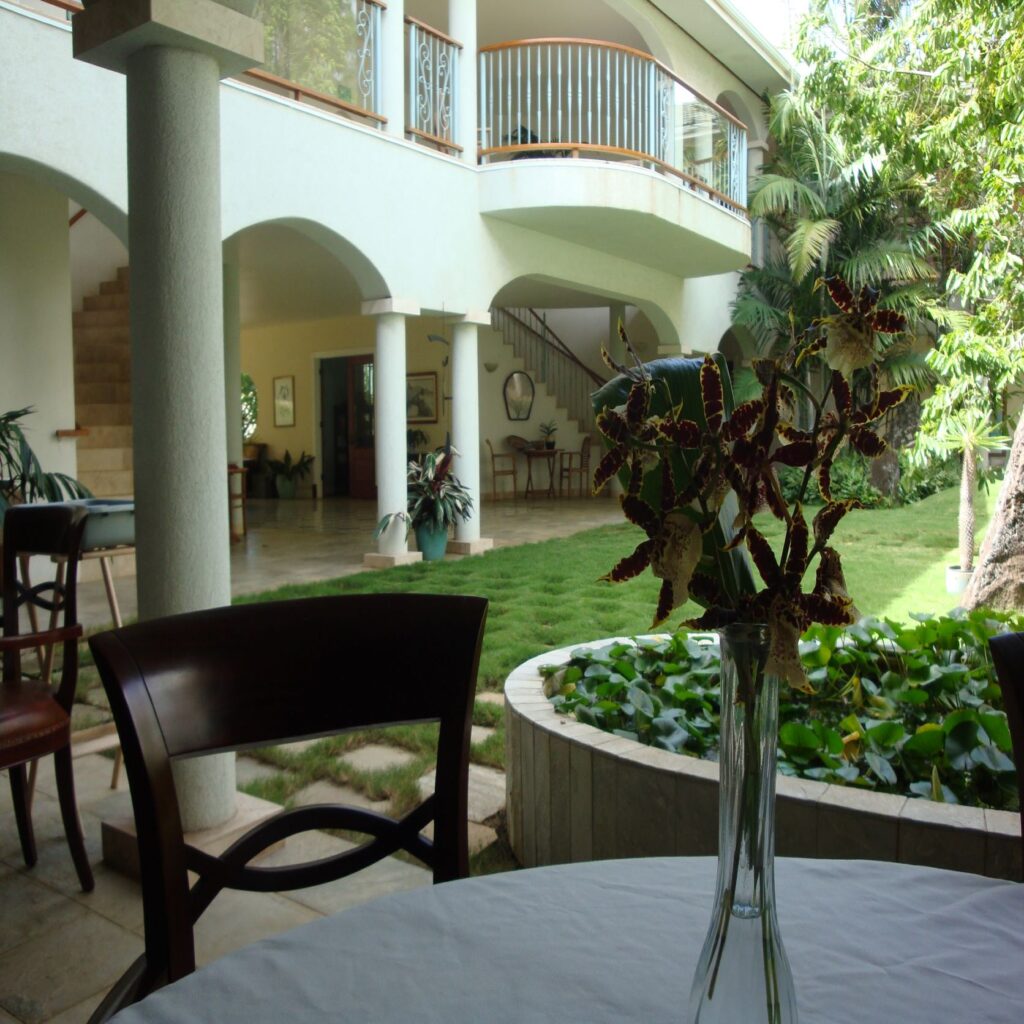 Do not miss out on this very special offer to a truly deluxe Hawaiian spa and boutique hotel!
December 5 -10, 2021
Hawaiian Hale: Quaint yurt with private toilet & sink and shared bath Double Occupancy $1350 ($1550 after Oct 20, 2021) Single Occupancy $1850 ($2020 after Oct 20, 2021)
Deluxe Hotel Room: tastefully decorated room with balcony and spacious private bath. Double Occupancy $1650 ($1850 after Oct 20, 2021) Single Occupancy $2250 ($2450 after Oct 20, 2021)
Price is per person and includes 5 night accommodations daily yoga and meditation classes with Savita, a day outing to Hilo & Hamakua Coast, amazing spa cuisine with fresh organic produce from the land and sea (2 meals a day for 4 days, plus 2 High Teas during week), luxurious bedding, use of fitness room, sauna, library, media room and infinity pool, wireless internet, 14.69% state/occupancy tax, . Not included: airfare, airport transfers in Hawaii, additional side trips, spa treatments, tips for porters & room service.
Payment Policy: Non-refundable deposit of $300 to reserve your space. Second payment is due September 15th. Final balance due October 20th, 2021 and is non-refundable after this date. Travel insurance strongly recommended: (www.travelexinsurance.com) (https://aeti.americanexpress.com) and (https://aardy.com/aarp/travelinsurance). These are three reputable options.
Covid-19 Guidelines: regarding many of your requests and considering the intimacy of the retreat, i.e. closeness in the yoga room, at the dining tables, driving together and by possibly sharing a room with another participant, I will need to ask everyone who is signing up for the retreat, to please be vaccinated! Since the 'Covid future' is uncertain, this regulation for now seems to be serving our yoga community best while we are visiting Hawaii. The Hawaiian hotel staff and your fellow yogis very much appreciate your cooperation with this request.
To register and make a deposit visit our CLASS SIGN UP page.
Volcano National Park 2-day Extension
December 10 -12, 2021
Please contact Savita asap if you are interested in the Volcano National Park Extension.